Kathy Kothlow

 Peter Horton, Kathy Kothlow and Sister Mary Kelly, P.B.V.M., retired in June after providing years of stable leadership as principals of St. George, St. Francis de Sales and St. Joseph schools, respectively. 

 The three principals offered a combined 40 years of experience as principals of their schools.
Kothlow, in particular, was a "lifer" at St. Francis de Sales School. She attended the school, herself, and returned after graduating from Notre Dame High School to teach PE. From there, she became the kindergarten teacher and in 2009 became principal. In all, she worked for 40 years at St. Francis de Sales School.
 Kothlow's years of experience in the downtown Riverside area came in handy when the school had to endure the widening of Interstate 215 through the area, recalls Patricia Vesely, Superintendent of Catholic Schools for the Diocese.
 "She went to many a City Council meeting to fight the good fight for St. Francis de Sales School," Vesely said. "I don't think any other principal could have gotten the school successfully though that freeway renovation."
 Norma Gibson, a former school administrator in the Los Angeles Unified School District, has been named the new principal of St. Francis de Sales School.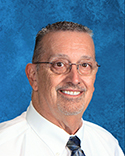 Horton, who also served as Principal of now-closed Precious Blood School in Banning for nine years, guided St. George School in Ontario for 14 years. Vesely said that Horton was especially gifted in "empowering staff to own their position but also being a strong member of the team."
 The entire St. George community expressed their deepest appreciation for his service and dedication through celebrations held in his final weeks.  He was also honored with the St. Bernardine Award by Bishop Gerald Barnes and presented with a State Resolution from State Assemblyman Freddy Rodriguez.
 "His presence over the years made a remarkable difference in the lives of his students," said St. George School Board Member Tammy Lapp.
 Andrew Ramirez, who worked under Horton as Vice Principal, has been named Principal of St. George.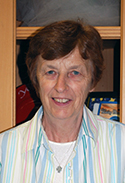 Sr. Kelly was longest tenured of the three retiring principals, having led St. Joseph School for the past 18 years. Her legacy begins in the physical transformation the school has undergone on her watch. She redesigned the kindergarten space, administrative offices and oversaw the construction of a new science wing of the school.
 "She was a builder," Vesely said. "Her focus was whatever helped the students succeed."
 That included extending the length of the school day so that additional math instruction could be provided at St. Joseph.
 Sandra Alamo-Ng, who has served as kindergarten teacher at St. Joseph School, has been named as the new principal.