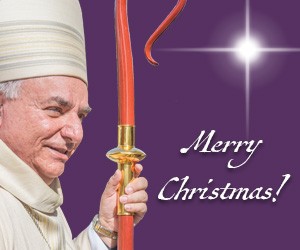 Brothers and Sisters in Christ,
   I offer you my most heartfelt and prayerful blessings as we celebrate the Nativity of our Lord Jesus Christ. Let us carry in our hearts the incomparable joy that was felt in our world when the Word became flesh, and dwelt among us. Let us allow the Spirit of the Sea...
By Natalie Romano
EASTVALE—An Eastvale Catholic Church may not have a building yet but it does have a "window into heaven."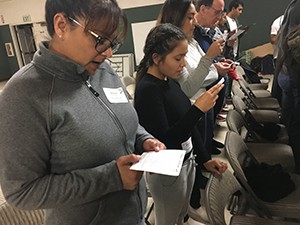 By Malie Hudson
RIVERSIDE—About 114 pilgrims from all six Vicariates in the Diocese of San Bernardino are less than a month away from seeing Pope Francis in Panama City.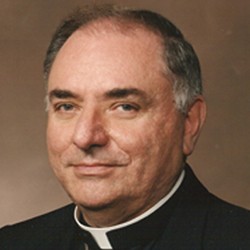 By Bishop Gerald R. Barnes
  "No one who sets a hand to the plow and looks to what was left behind is fit for the kingdom of God."
 The Lord Jesus challenges us in Luke's Gospel to focus on what lies before us rather than on the familiarity of what has happened to us in the past.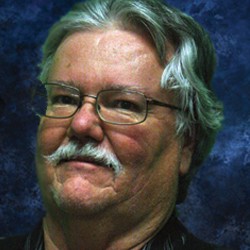 By John De Gano
 "Stay awake. Be ready."
 Wise words from Jesus yet do we heed them?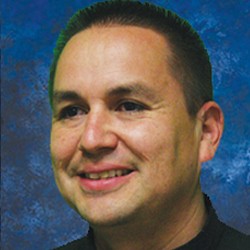 By Fr. Erik Esparza
 There is only one other person that epitomizes the meaning of Advent, Christmas and the New Year besides Jesus himself. Her name is Mary, the mother of Jesus! Mary was truly there from the beginning.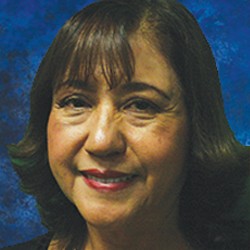 By Maria Covarrubias
 Christmas is about God's presence in the world in a totally new way. The God who created the universe and journeyed with his people through the desert for 40 years, leading them to a land of milk and honey, takes on human condition to become one with us.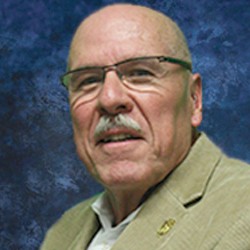 It is coming to the end of summer, and we are back from the first leg of the Cruise Director's Great Northwest Adventure.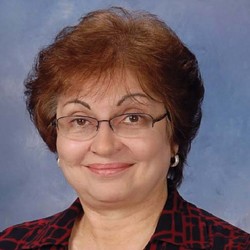 By Sr. Mary Garascia, C.P.P.S.
 Our journey to holiness, to becoming gradually the Spirit-filled persons God intends, is shaped by our Catholic tradition. Among the ways that happens is through the liturgical year, which channels or directs the flow of our worship of God and our reflections on our re...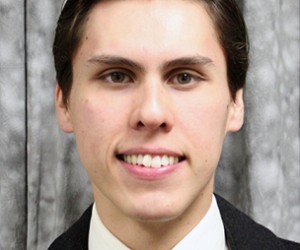 By Jesus Puentes
 There is a multitude of voices that vie for your attention every day. There are commercials for products or television shows, your family and friends asking you to spend time with them, and professors or bosses that expect your full cooperation and undivided attention in the moment ...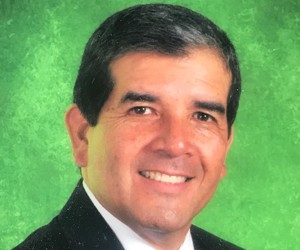 I have experienced the full force of San Bernardino diocesan hospitality since beginning my new position as your Superintendent of Catholic Schools.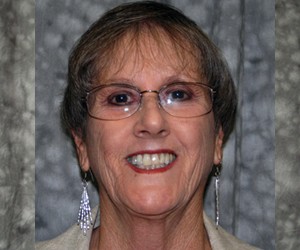 By Jeanette Arnquist
 First of all, hello to all of my friends and former colleagues in the Church of San Bernardino, as well as those of you whom I have never met. In the six years since I have retired and moved to Arizona a lot has changed, and a lot has not. More about that later.