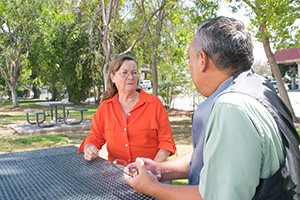 A pilot program in the Restorative Justice Ministry of the Diocese aims to help parolees re-enter society
By Natalie Romano
 After 30 years behind bars, Doris Frey stood at the threshold of freedom and hesitated. Life on the outside was now a life unknown.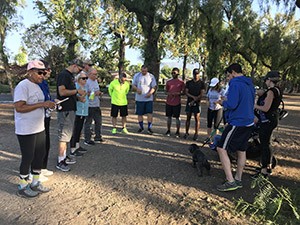 By Natalie Romano
ALTA LOMA —While you're nestled in bed next Saturday morning thinking about coffee, parishioners of St. Peter and Paul in Alta Loma are lacing up their sneakers and thinking about prayer.
 These dedicated "Rosary Runners" gather each weekend to exercise both their bodies and their fai...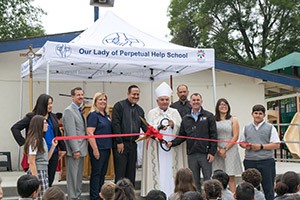 RIVERSIDE—In a celebration that brought together Diocesan and parish leadership and Riverside area civic officials, Our Lady of Perpetual Help School on May 30 dedicated a new classroom building that will further its new emphasis on science and technology.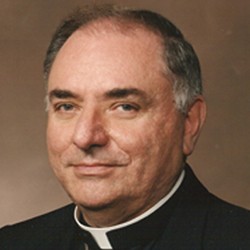 By Bishop Gerald Barnes
 The family is the fundamental center of human life. The love, support and formation that takes place within a family—shared by a father and mother with their children—is essential to the fulfillment of God's plan for us as individuals and as community. This cannot be overstat...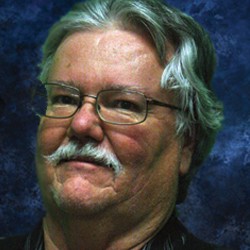 By Deacon John De Gano
 Question: If a picture is worth a thousand words… And a tweet uses only 280 characters, then what good can come from these five or six words?
 Answer: On February 19, 1968, they ushered in 50 years' worth of Mr. Rogers' Neighborhood wisdom on PBS stations across the country. Th...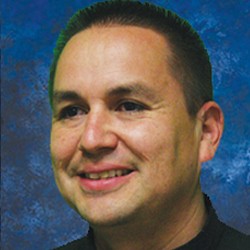 By Fr. Erik Esparza
 This past May I was blessed to celebrate my 10th Anniversary of priesthood. As part of the celebration I was fortunate to lead a pilgrimage to the Holy Land, Rome and Assisi. Forty-three pilgrims embarked on a journey of a lifetime. For many of the pilgrims it was the first journ...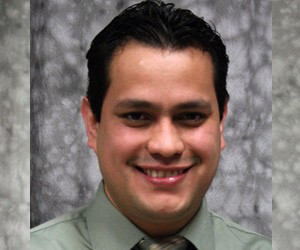 By  Mario Martinez
 It has been almost three years since the World Meeting of Families (WMOF) was hosted in the United States. This year the WMOF will be taking place in Dublin, Ireland from August 21st to the 26th. It is expected that Pope Francis will participate in the Festival of Families and cele...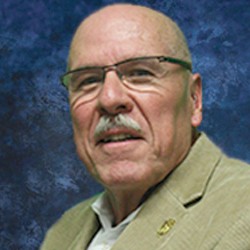 By Ted Furlow
 I have a colleague from my working days who is also in his 70's, and we have the unique pleasure of sharing "time."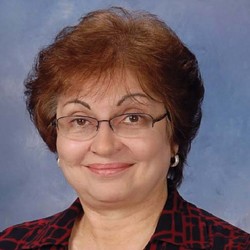 By Sr. Mary Garascia
 At an Easter Vigil recently, I watched with amazement an infant girl, a pre-walker, perhaps six months old. She was in the first pew with a family receiving sacraments. During the entire three-hour service she did not cry or sleep or eat! She made faces with the closest young se...