Is working as a minister of the Catholic Church in the Diocese of San Bernardino just another job?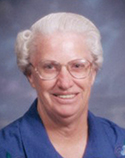 To many, the answer to this question would be an obvious 'no.'
 At the same time, a need has been identified to help employees of parishes, Catholic schools and the Diocesan Pastoral Center keep focused on the mission of the Diocese as they go about their daily work. Beginning this ministerial year, a new Diocesan Office of Mission Integration will be charged with setting this focus.