By Natalie Romano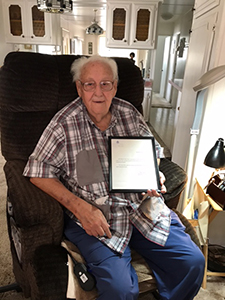 You send someone a gift; you get a thank you letter. Not surprising. 
 You send a gift to the Pope, who knows what will happen? 
 Dr. William Abersold of Highland can tell you. Last November, the author and Ph.D sent his book "Words about God" to Pope Francis. Then waited and waited. The agony ended in April when the mail arrived with an envelope marked the Vatican. Abersold couldn't believe his eyes.