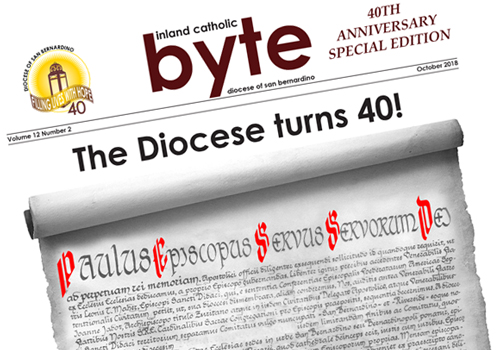 Available at your parish now, is the 40th Anniversary Special Edition of the Inland Catholic Byte!
Click the menu link above or you can view a downloadable PDF version by clicking here. (The PDF will download directly to your computer)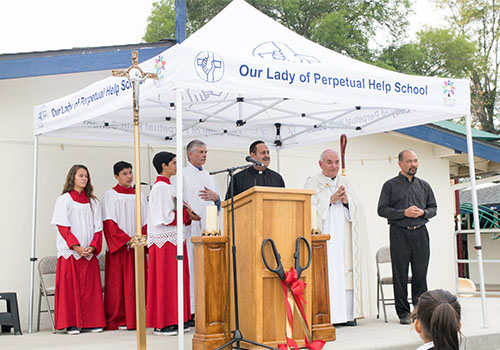 On May 30th, Bishop Gerald Barnes joined students, faculty and staff from Our Lady of Perpetual Help Parish School in Riverside for the celebration and blessing of the school's new STREAM Lab, science classroom, playground, office, and parking lot renovation. Several city and business community leaders, including Riverside Mayor William "Rusty" Bailey, came to support the new digs. Principal Ann Meier, Father Miguel Ceja, Parish Pastor, and Father Kien Kieu, Parochial Vicar, played key roles at the dedication event.