By Malie Hudson

 Joaquin Oliveros, Larry Curtis and Demitri Chuzel arrived at St. Junipero Serra House of Formation in August as the newest seminarians in the Diocese of San Bernardino. 
 The three men bring the total number of Diocesan seminarians to 34. They already share a common brotherhood as seminarians. They're also bound by their decision to pursue the call to the priesthood in spite of the Catholic Church facing one of the most challenging times in its history.  
Joaquin Oliveros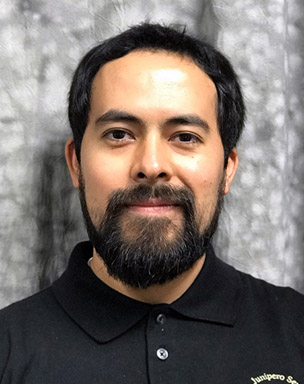 When the clergy sex abuse scandal reignited following the release of the Pennsylvania Grand Jury Report last summer, Joaquin Oliveros, 32, had just been accepted as a Diocesan Seminarian.
 "I was sad and disappointed for the priests and victims," he said. "They are priests who represent Jesus Christ. They are supposed to be holy as God is holy." 
 The scandal hasn't made Oliveros question his decision, he said.
 "It made me embrace my vocation, my call, and knowing that I'm here because the Church not only needs priests but holy priests who are faithful to this vocation. It made me desire to be more holy as a seminarian."
 Oliveros moved to California from Mexico City when he was 16. At 18, a priest invited him after confession to a three-day retreat in Orange County called "Come and Seek." Without knowing any other details,  and assuming he'd meet other youth his age, play some volleyball and maybe even meet a potential girlfriend, he accepted the invite. He later discovered that it was a vocations retreat. 
 "After leaving that retreat, that's when the Lord planted the seed (of vocation) in my heart and my mind," said Oliveros.
 At 23 he joined a religious community for two years and learned that the religious life wasn't for him. Life went on, he worked full-time as a carpenter and was in a serious relationship for a few years, but he continued to pray for direction. 
 After years of discernment, he felt the call to priesthood grow stronger and finally took the step towards becoming a diocesan seminarian last summer. 
 His home parish is St. John XXIII Parish in Fontana. In his spare time, Oliveros enjoys being creative and working with his hands especially on woodworking projects that make people happy. 
Larry Curtis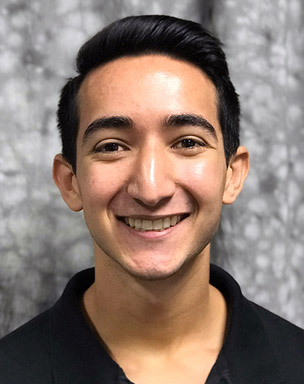 Larry Curtis, 20, was on track to become a firefighter when he couldn't ignore the call to the priesthood any longer. 
 A parishioner of St. Patrick Parish in Moreno Valley, Curtis graduated from Martin Luther King High School in Riverside in 2016 and immediately pursued a degree in fire technology at Riverside Community College. During his first semester, he completed his Emergency Medical Technician (EMT) certificate and began working as an EMT with Mission Ambulance in Corona, a part of the process towards becoming a firefighter. 
 During this time he had been working with youth at St. Anthony of Padua Parish in Riverside. 
 "There's lots of pain (there) and those kids went through everything," he said. It was after this experience that he felt the calling and shared the thought with a couple of people close to him. He continued to work with the youth and kept advancing in his career path. He enjoyed working out, playing baseball, soccer and hockey, which he continues to do in his spare time. He wanted to have the career, a family, house and money. 
 "There was still this conflict within me because I wanted one thing but I felt something else. The thought never went away. It stuck with me even when I didn't want to think about it, it was still there," he said. 
 It wasn't until he met Diocesan Vocations Director Sister Sarah Shrewsbury, O.S.C., that he finally began to understand his calling. 
 "After our talk I started to take my discernment more seriously," he said. "I met with my spiritual director, increased my prayer life, and it just became more apparent. My eyes were open." 
 News of the Pennsylvania Grand Jury Report came out a couple of days after he learned he was accepted into the seminary. 
 " 'This is the worst time to become a priest'  was my initial thought and I felt sadness," he said. "I was hesitant because of the fallout, persecution, criticism that would come. 
 But never did I think that after hearing the news that I wasn't going to enter [the seminary]. I was going to enter no matter what. Nothing could stop it. But I knew it was going to be a difficult time." 
 He said that soon after he realized that there would be changes in the Church and he felt confident in moving on with his decision. 
 "It's going to be a better Church," he says. "This shows me that I have work to do.  And, God willing, if I become a priest one day, I have work to do to make this a more holy place and I have to start with myself and my own holiness."
Demitri Chuzel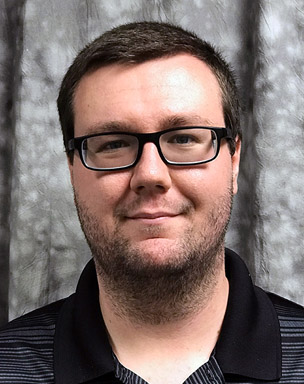 Demitri Chuzel, 23, was also on a career path and studying electrical engineering at College of the Desert in Palm Desert before joining the seminary. A parishioner at St. Theresa Parish in Palm Springs, he worked in the service deli at Jensen's Finest Foods in Palm Desert and enjoyed an active lifestyle playing sports. 
 Chuzel didn't experience a defining moment calling him toward the priesthood. Rather, he says he felt a gentle nudge at different times throughout his life that led to his desire to join the seminary. 
 "It was a process," he said. "It was just up to me to figure out exactly what God was calling me to do and how I was going to respond. 
 "I started to realize that I was helping people at the deli. I wanted to be able to help someone and I think that's when it clicked that this is why God was calling me. Working at a service deli is helping people with physical nourishment but what God is calling me is for spiritual nourishment." 
 He hadn't been accepted into the seminary when news about Pennsylvania emerged. However, he knew that nothing was going to change his mind. 
 "Now that we've seen some of the wrongs that have been going on with some of these scandals, it shows us what not to do, not to make these mistakes. I took it as a teachable moment," he said. 
 At a recent vocations talk to high school seniors at Aquinas High School in San Bernardino, Chuzel and other seminarians answered a question about what a calling feels like. 
 "We collaboratively said that it's almost like having a crush on someone and you can't stop thinking about them," he explained. "It's something that keeps popping into your mind even when you don't want to think about them. It's a feeling you can't explain to someone else but only you can explain to yourself."
---
 Malie Hudson is a freelance writer based in Riverside.