By Malie Hudson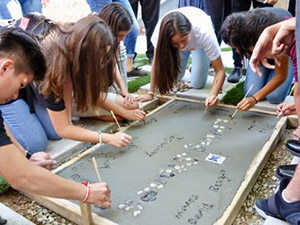 TEMECULA—A 25-year dream for many Catholic families in the Temecula Valley is finally coming true.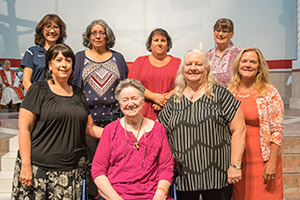 RANCHO CUCAMONGA—The Catholic school principals, teachers and staff celebrated their annual Opening Schools Mass on Aug. 24 at Sacred Heart Church in Rancho Cucamonga, an event that also provides an opportunity to acknowledge those with many years of service in the ministry.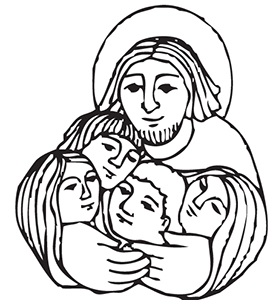 Bishop Gerald Barnes has announced this year's class of Bishop's scholars, which includes a fourth student to reflect the opening of St. Jeanne de Lestonnac High School this Fall. These four students will receive a four-year scholarship to one of the Diocese's Catholic high schools.
 The beginning of the 2018-2019 academic year has a seen leadership change at six different Catholic schools in the Diocese.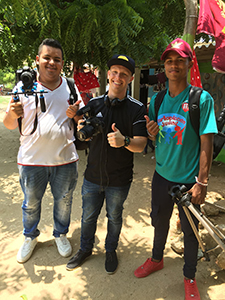 Saint Jeanne de Lestonnac School alumnus, social justice advocate, and filmmaker James Baumann has released his latest documentary Stories of Conflict, which graphically depicts the experiences of several survivors of the 52 years of civil war in Colombia.
 During the course of the Colombian conflict, more than six million people were displaced from their homes and 220,000 killed by guerrilla, paramilitary, or criminal groups.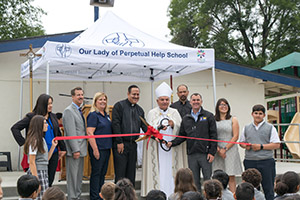 RIVERSIDE—In a celebration that brought together Diocesan and parish leadership and Riverside area civic officials, Our Lady of Perpetual Help School on May 30 dedicated a new classroom building that will further its new emphasis on science and technology.
From the Diocesan Office with Young Catholics
 Summer 2018 is right around the corner and we are calling all young people to fill their lives with hope and action, to have the ultimate spiritual glow up. Beginning with Y-CAST (Young Catholics Actively Serving Today), a leadership training offered for youth ages 14-17. Y-CAST is a hardcore, intensive boot camp for the leadership spirit.
Subcategories